3 tags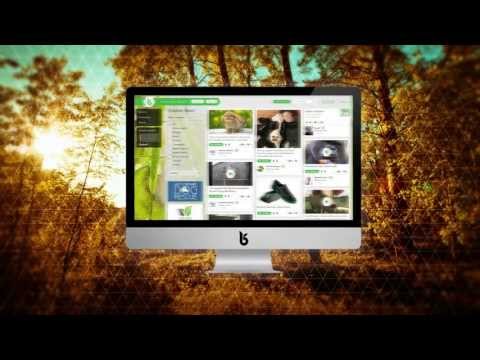 2 tags
4 tags
7 tags
7 tags
24 tags
8 tags
petitcamille asked: Hi, i'm just writing to tell you that Dynamic is vegan, (because of what you wrote on the vegan ink topic) even the black, doesn't have bone or glycerin, I know because my boyfriend, who is also vegan, phoned the company to ask. I just wanted to tell you so you could change it and more people will know that Dynamic is a vegan ink! One more thing... sorry for the English, I speak...
Go vegan or go fuck yourself: fuckyeahcompassion:... →
fuckyeahcompassion: Urban Decay sold to L'Oreal. purplebeards: L'Oreal is still a contributor to animal testing (and that news about them going cruelty free in 2013 is not entirely true as companies are still pushing to delay the mandates. L'Oreal only wanted to stop cruelty…
12 tags
12 tags
11 tags
Anonymous asked: UD has now said that they won't be expanding into China. Personally, I won't be buying their products anymore, regardless. I'm wondering if the real reason they pulled out is because they reconsidered their position or if their Chinese partners were offended about their declaration that they would change the system from within (nb: purely speculative on my part). How do you feel...
8 tags
9 tags
Vegan, Cruelty-Free Make Up Reviews!: Do we all... →
veganmakeup: I have just discovered two new completely cruelty-free and vegan cosmetic companies! One was started at the start of this year, and the other only at the beginning of this month! I love supporting small brands, so i will share them with you all! Swagger Cosmetics Go on over to…
9 tags
13 tags
Alllllrighhttyyy.... lets get this straight.
Urban Decay has decided to globalize, meaning they are entering China. China demands that all cosmetics are to be tested on animals, and therefore Urban Decay has decided to follow suit. This is a rather sad day in Vegan history, but we have to remember that even celebrities disregard the lifestyle. We should also look for the good in this situation; LUSH has decided to not join in moving in...
8 tags
11 tags
7 tags
Chi-Town Vegans!
greyaphelion: Friday, 11:30 AM.  Chicago Diner.  Be shmexy.  See ya there.
5 tags
14 tags
10 tags
12 tags
Vegan party time!
My birthday is in a month! Of course, the most obvious way to celebrate is with a sugary dessert pillaged with candles, but I'm vegan and my options are not that great out in the suburbs. I decided that I would really love to celebrate at The Chicago Diner - and to really celebrate. Celebrate feeling lighter, freeing others from inhumane death, happiness, and compassionate living. If any...
13 tags
8 tags
9 tags
10 tags
10 tags
6 tags
8 tags
8 tags
7 tags
5 tags
The Body Shop tests on animals! →
redwoodhummingbird: The Body Shop was well-known for their "Cruelty-free" products….. but the owner sold her company to L'O'real…. and They are testing on animals now (and apparently have been even before the sale of The Body Shop. "Animal welfare activists have called for a boycott of the Body Shop after its founder Anita Roddick and fellow shareholders sold out to French cosmetics giant...
8 tags
7 tags
4 tags
6 tags
6 tags
7 tags
Compassionate Communication
Most of us grew up with the phrase "to kill two birds with one stone," which means "to achieve two objectives with a single effort."    This phrase is outdated and promotes violence toward animals. Consider non-violent phrases.  People may stop you mid sentence to repeat yourself.  It never fails to make people smile and think twice about the violence of the original...
7 tags
Mario - From Dead Pile to Grand Pasture.
Playing a game of catching up.  Tonight I am presenting two pieces from Vegan's Daily Companion.  The first piece I'd like tell you about is Mario.  Mario was born at a dairy farm in California.  He was found by a rendering company employee and rescued. A rendering company is used by large operations, such as animal farms, to take away the bodies of dead animals.  Because it is too...
6 tags
9 tags
6 tags
4 tags
13 tags
5 tags
Postponed E.L.F Review
Today, I was planning on reviewing some products from E.L.F. tonight, but last night I had a very frightening chest pain that debilitated movement and my breathing.  The doctors still have no idea what is wrong with me, but until I can move more easily I will be holding off on reviews and images.